Normal Probability Plot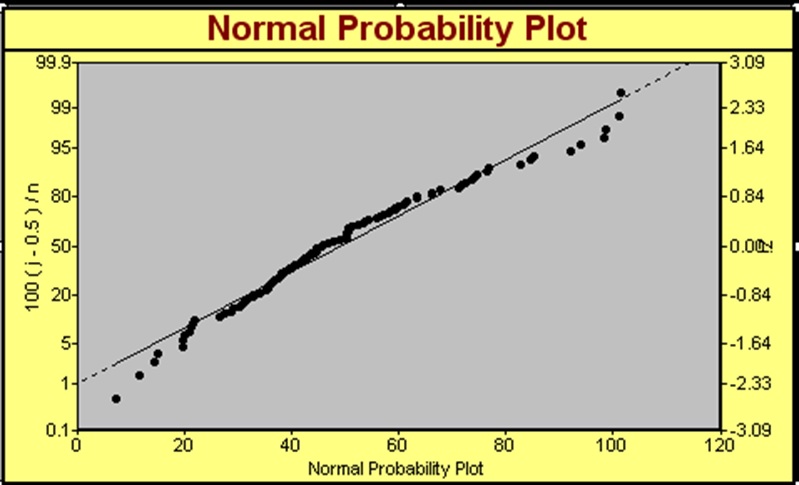 A Normal Probability Plot is a graphical tool used to visualize distributional assumptions. In this method, the sample data is plotted on special graph paper that is scaled according to the assumed distribution. If the data meets the conditions of the assumed Normal distribution curve, then the data will graph as a straight line.
METHODOLOGY
To construct a Normal Probability plot, rank order the data from the smallest value to the largest value.
Assign probabilities to each value based on rank, the assumed distribution, and the number of samples.
Plot the value against its probability on Probability Plot
Draw a line of best fit through the center of data.
See also:
When to Use Normal Probability Plots
Interpreting Normal Probability Plots
Learn more about the Quality Improvement principles and tools for process excellence in Six Sigma Demystified (2011, McGraw-Hill) by Paul Keller, or his online Green Belt certification course ($499).