the art and science to improve your bottom line
Since 1982, Quality America's integrated software & skills development for Statistical Process Control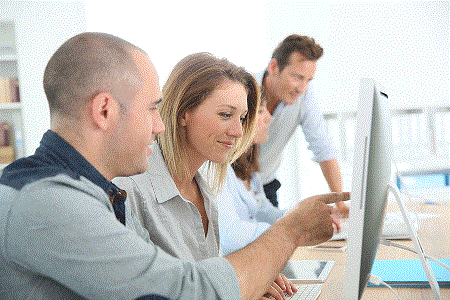 , Lean Six Sigma and Operational Excellence have helped a wide cross-section of industry sectors achieve:
–  organizational buy-in, accountability, and ownership;
–  reduced cost of operations and compliance;
–  improved operational efficiency and effectiveness;
–  bottom-line performance.
Since 1982, Quality America has been a leading SPC software solution provider for the quality professional. Thousands of clients worldwide have improved their processes with our products. From the first SPC software package with non-normal data analysis in 1985, to the first MS Windows-based software in 1993, Quality America continues to provide value-priced SPC software that is continually improved to meet our customers on-going objectives. See My SPC Software.
Choose from our free Online Learning Center to our widely-acclaimed books, online training and on-site blended training. Our SPC training has been integral to our success since 1992, and now features our recently released Statistical Process Control Demystified text (McGraw-Hill 2011) and its accompanying online training written by author and company president Paul Keller.
Since 2000, our complete selection of Lean Six Sigma training materials written by experts have been used extensively for self-study and by qualified instructors world-wide to deliver top-quality courses to thousands of professionals. See My Lean Six Sigma and SPC Courses