SPC-PC IV Explorer Web Interface
Our Web Interface for your SPC-PC IV Explorer installation:
Runs in any browser without the need for client installation.
Is installed on your Windows IIS server, usually within your firewall (as an intranet application).
Uses the same database managed by your desktop/network SPC-PC IV Explorer installation. (SQL Server is recommended).
Includes many of the same analysis options included in the desktop/network version.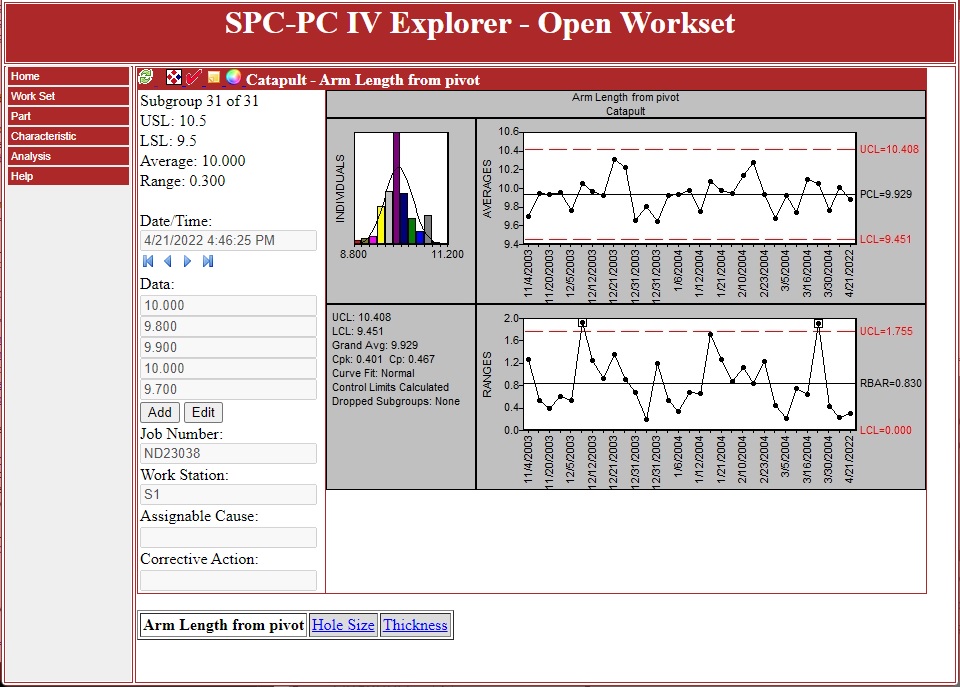 Pricing & Licensing
SPC-PC IV Explorer Web licenses are "named-user" licenses: Specify any of your desktop/network users as a web user, up to the number of web licenses purchased.
Web users can add new data and/or edit existing data as well as edit chart properties, subject to the Privileges (i.e. the features and functions available to that class of user) and the Permissions (associated with each part/process that limits who can see that part/process) defined for the user in the desktop/network installation.