Correlation Coefficient R
This correlation coefficient calculation is a measure of how much linear relationship exists between the values for the two variables.
The correlation coefficient can range between +1 and -1.
Positive values indicate a relationship between X and Y variables so that as X increases so does Y.
Negative values mean the relationship between X and Y is such that as values for X increase, values for Y decrease.
A value near zero means that there is a random, nonlinear relationship between the two variables. Use the correlation coefficient calculation shown below.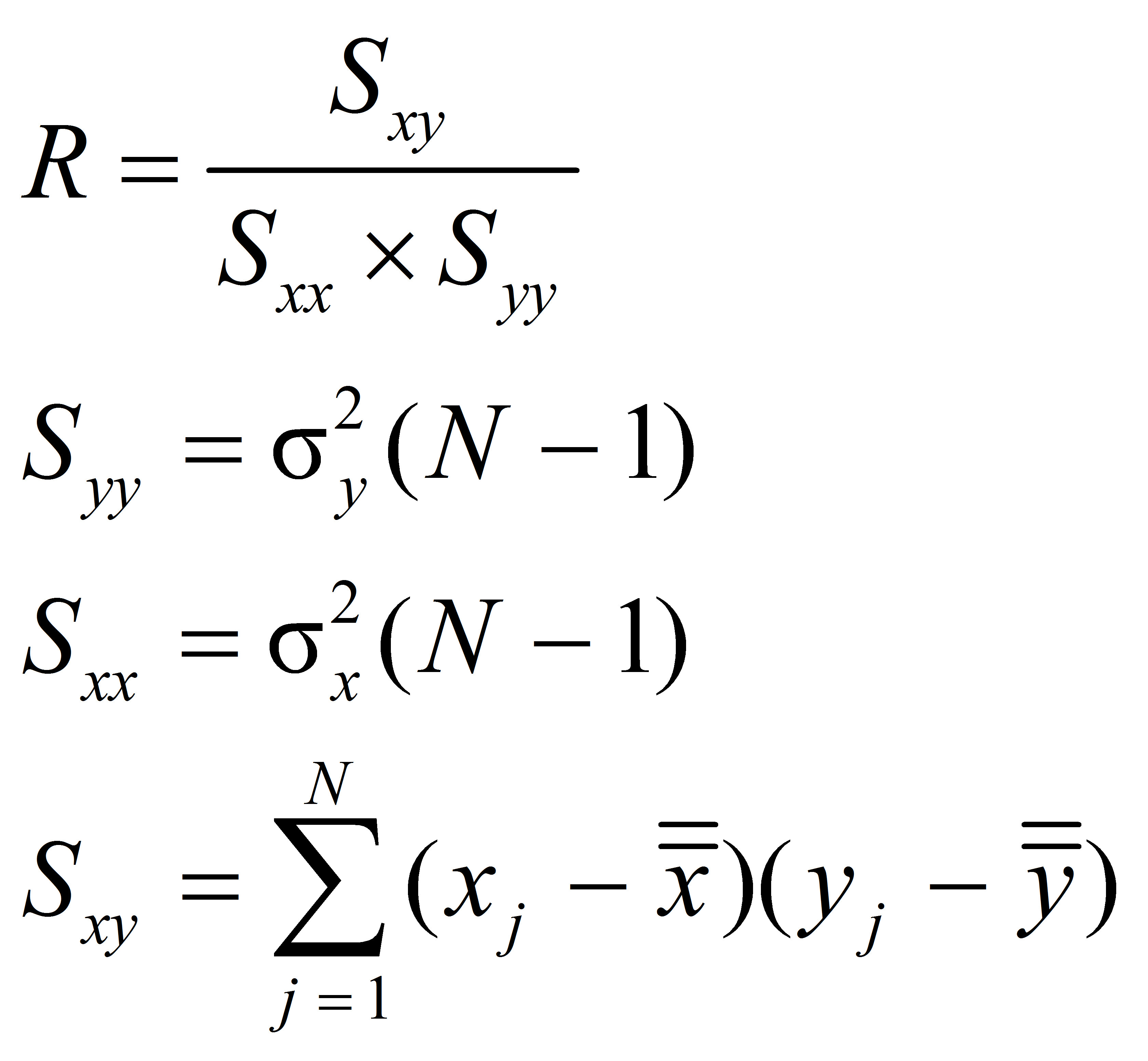 where N is the total number of observations,

and

are the averages of x and y, respectively, and σx and σy are the sample sigma of the x and y values, respectively.
The square of the Correlation Coefficient R, referred to as the Coefficient of Determination (or sometimes just "R Squared"), provides an estimate of the percentage of variation in the dependent variable accounted for by the regression function.
Learn more about the Regression tools in Six Sigma Demystified (2011, McGraw-Hill) by Paul Keller, in his online Regression short course (only $99), or his online Black Belt certification training course ($875).