Tools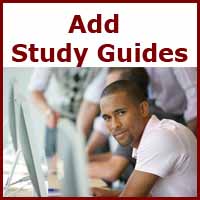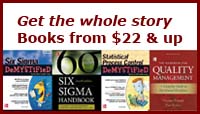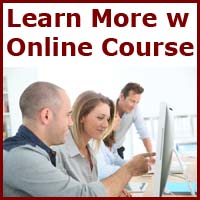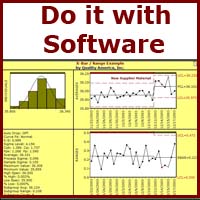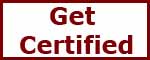 Concepts
What does the term "Six Sigma" stand for
Black Belt Selection & Training
Applications
Does Six Sigma Work in Smaller Companies?
Six Sigma in Information Systems
Six Sigma in Staffing and Employee Relation
Six Sigma application to software projects
Importance of SPC to Six Sigma Projects
Integrating Six Sigma and Related Initiatives
Six Sigma vs. ISO 9001 and Baldrige
Difference between TQM & Six Sigma
Is documentation muda (waste)?
Implementation of Six Sigma
The following is an excerpt on Six Sigma implementation and the Six Sigma steps from The Six Sigma Handbook: Fourth Edition by Paul Keller and Thomas Pyzdek (McGraw-Hill, 2014).
After nearly three decades of Six Sigma experience, there is now a solid body of scientific research that successful deployment involves focusing on a small number of high-leverage items. The steps required to successfully implement Six Sigma quality systems are well-documented.
Leadership - Leadership's primary role is to create a clear vision for Six Sigma success and to communicate their vision clearly, consistently, and repeatedly throughout the organization. In other words, leadership must lead the effort. Their primary responsibility is to ensure that Six Sigma goals, objectives, and progress are properly aligned with those of the enterprise as a whole. This is done by modifying the organization such that personnel naturally pursue Six Sigma as part of their normal routine. This requires the creation of new positions and departments, and modified reward, recognition, incentive, and compensation systems. These key issues are discussed throughout this chapter. The Six Sigma deployment will begin with senior leadership training in the philosophy, principles, and tools they need to prepare their organization for success.
Infrastructure -Using their newly acquired knowledge, senior leaders direct the development and training of an infrastructure to manage and support Six Sigma. [See also Table 1.2: Lean Six Sigma levels and responsibilities for personnel].
Communication and awareness - Simultaneously, steps are taken to 'soft-wire' the organization and to cultivate a change-capable environment where innovation and creativity can flourish. A top-level DMAIC project is focused on the change initiative and the communication required to build buy-in of the initiative, as outlined later in this chapter.
Stakeholder feedback systems - Systems are developed for establishing close communication with customers, employees, and suppliers. This includes developing rigorous methods of obtaining and evaluating customer, owner, employee, and supplier input. Baseline studies are conducted to determine the starting point and to identify cultural, policy, and procedural obstacles to success. These systems are discussed in greater detail in Chap. 2.
Process feedback systems - A framework for continuous process improvement is developed, along with a system of indicators for monitoring progress and success. Six Sigma metrics focus on the organization's strategic goals, drivers, and key business processes, as discussed in Chap. 3.
Project selection - Six Sigma projects are proposed for improving business processes by people with process knowledge at various levels of the organization. Six Sigma projects are selected based on established protocol by senior management to achieve business performance objectives linked to measurable financial results, as discussed in Chap. 4.
Project deployment - Six Sigma projects are conducted by project teams lead by (or by Green Belts with the technical assistance of Black Belts). Project deployment is discussed in detail in Part II of this book. [See also Project Management using DMAIC]
See also Six Sigma Implementation in Small to Midsize Businesses (SMB)
Learn more about the Lean Six Sigma principles and tools for process excellence in Six Sigma Demystified (2011, McGraw-Hill) by Paul Keller, in his online Lean Six Sigma DMAIC short course ($249), or his online Green Belt certification course ($499).