Tools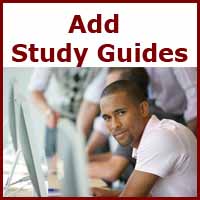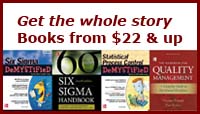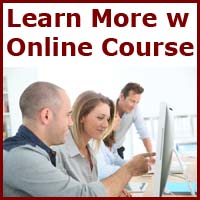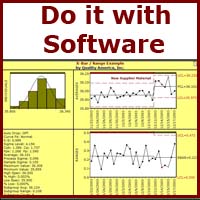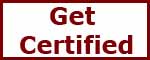 Concepts
Designed Experiment (definition)
Points to Consider About a Designed Experiment
Making Your Industrial Experiments Successful.Some Useful Tips to Industrial Engineers
Virtual-DOE, Data Mining and Artificial Neural Networks
DOE Use in the Health Care Industry
Design & Factor Selection
Design Performance Indices DPI
Design Types & Categories
Determinant Efficiency
D-Efficiency - Determinant efficiency is a scaled value of the determinant of the information matrix. It is used as a measure of D-optimality. A D-efficiency fraction of one is best. D-efficiency compares the design to a theoretical (not always possible) balanced design.
d-efficiency = [Determinant of the Information Matrix](1/k)/ Number of runs
Some design types have very low values of D-efficiency because they are designed for a different objective. The Central Composite designs have such low levels of D-efficiency that some writers use a basis other than the equation above; they compare the CC as a group, independent of other design types.