Tools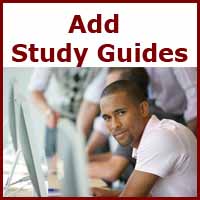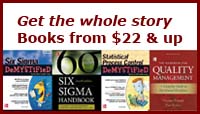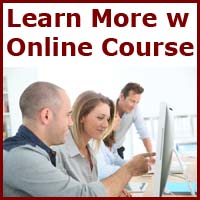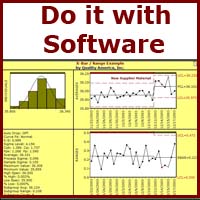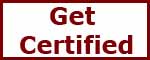 Concepts
Designed Experiment (definition)
Points to Consider About a Designed Experiment
Making Your Industrial Experiments Successful.Some Useful Tips to Industrial Engineers
Virtual-DOE, Data Mining and Artificial Neural Networks
DOE Use in the Health Care Industry
Design & Factor Selection
Design Performance Indices DPI
Design Types & Categories
Designed Experiment
The following is an excerpt on Six Sigma implementation and the Six Sigma steps from The Six Sigma Handbook: Fourth Edition by Paul Keller and Thomas Pyzdek (McGraw-Hill, 2014).
A designed experiment is an experiment where one or more factors, called independent variables, believed to have an effect on the experimental outcome are identified and manipulated according to a predetermined plan. Data collected from a designed experiment can be analyzed statistically to determine the effect of the independent variables, or combinations of more than one independent variable. An experimental plan must also include provisions for dealing with extraneous variables, that is, variables not explicitly identified as independent variables.
Response variable: The variable being investigated, also called the dependent variable, sometimes called simply response.
Primary variables: The controllable variables believed most likely to have an effect. These may be quantitative, such as temperature, pressure, or speed, or they may be qualitative such as vendor, production method, and operator.
Background variables: Variables, identified by the designers of the experiment, which may have an effect but either cannot or should not be deliberately manipulated or held constant. The effect of background variables can contaminate primary variable effects unless they are properly handled. The most common method of handling background variables is blocking (blocking is described later in this chapter).
Experimental error: In any given experimental situation, a great many variables may be potential sources of variation. So many, in fact, that no experiment could be designed that deals with every possible source of variation explicitly. Those variables that are not considered explicitly are analogous to common causes of variation. They represent the œnoise level of the process, and their effects are kept from contaminating the primary variable effects by randomization. Randomization is a term meant to describe a procedure that assigns test units to test conditions in such a way that any given unit has an equal probability of being processed under a given set of test conditions.
Interaction: A condition where the effect of one factor depends on the level of another factor. Interaction is illustrated in Fig. 10.27.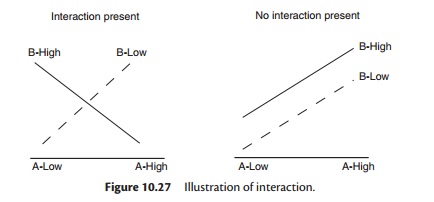 See also
The Traditional Experimental Method versus Statistically Designed Experiments.
Learn more about the DOE tools for designed experiments in Six Sigma Demystified (2011, McGraw-Hill) by Paul Keller, in his online Intro. to DOE short course (only $99) or online Advanced Topics in DOE short course (only $139), or his online Black Belt certification training course ($875).