Tools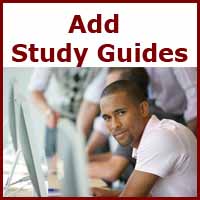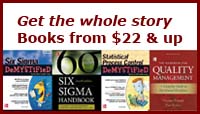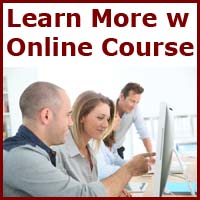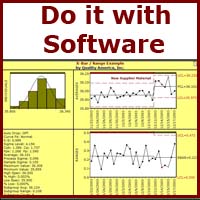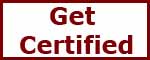 Concepts
Designed Experiment (definition)
Points to Consider About a Designed Experiment
Making Your Industrial Experiments Successful.Some Useful Tips to Industrial Engineers
Virtual-DOE, Data Mining and Artificial Neural Networks
DOE Use in the Health Care Industry
Design & Factor Selection
Design Performance Indices DPI
Design Types & Categories
Regression Mean
A regression line or surface will usually have an intercept or constant value, the Regression Mean, when all factors are reduced to their nominal zero or lowest level.
Analysts will sometimes force the mean to be equal to zero when there is some physical or mathematical justification for using a force-through-zero model, such as when doing a dispersion analysis on subgroup variance.
Mixture designs are typically constructed so that the mean is confounded with the factors, so that the mean is allowed to float (i.e. no mean is calculated).
Learn more about the DOE tools for designed experiments in Six Sigma Demystified (2011, McGraw-Hill) by Paul Keller, in his online Intro. to DOE short course (only $99) or online Advanced Topics in DOE short course (only $139), or his online Black Belt certification training course ($875).