Affinity Diagrams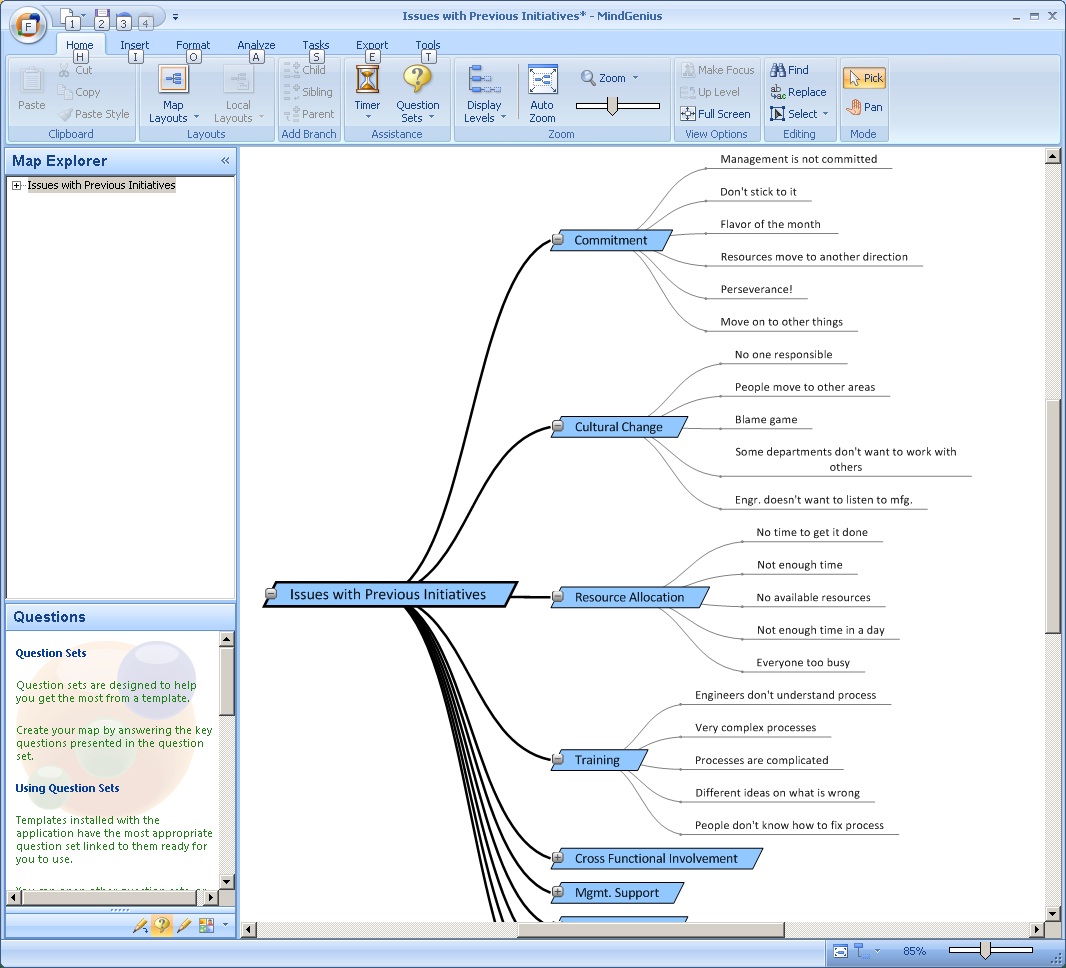 Affinity diagrams are your most basic brainstorming tools. They are used to take a chaotic jumble of thoughts and ideas and sort them into coherent groupings like in the above affinity diagram software example. They help you to see all aspects of the problem and to figure out how these aspects are related. The affinity diagram process highlights trends and patterns which otherwise might have gone unrecognized. From there, you can begin to address problems meaningfully, rather than as a scattered collection of unrelated issues.
Interpreting an Affinity Diagram
An excellent source of additional information on the affinity diagram process is Six Sigma Demystified: Second Edition by Paul Keller (McGraw-Hill (2011)
Learn more about the Quality Improvement principles and tools for process excellence in Six Sigma Demystified (2011, McGraw-Hill) by Paul Keller, or his online Green Belt certification course ($499).