Autocorrelation Charts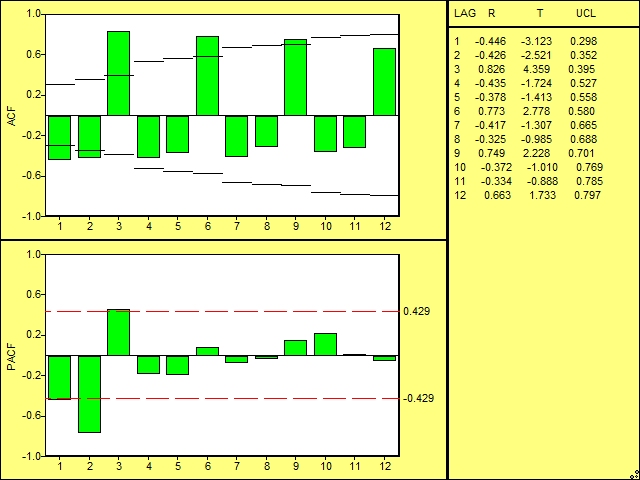 The Autocorrelation Function (ACF) is a tool for identifying dependence of current data on previous data points. It tests for correlation (in this case, autocorrelation) between observations of a given characteristic in the data set. You may notice a similarity between the formulas used for the autocorrelation function and the correlation index calculated in the Scatter Diagram. The Scatter Diagram is used to test for correlation between observations of different characteristics, while the ACF tests for correlation between observations of the same characteristic.
See also:
When to Use an Autocorrelation Chart
Interpreting an Autocorrelation Chart
Learn more about the Quality Improvement principles and tools for process excellence in Six Sigma Demystified (2011, McGraw-Hill) by Paul Keller, or his online Green Belt certification course ($499).