Scatter Diagrams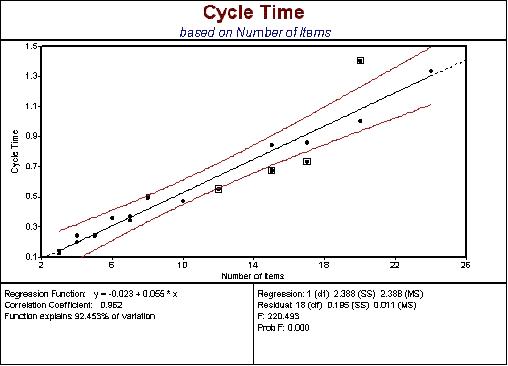 A Scatter Diagram examines the relationships between data collected for two different characteristics. Although the Scatter Diagram cannot determine the cause of such a relationship, it can show whether or not such a relationship exists, and if so, just how strong it is. The analysis produced by the Scatter Diagram is called Regression Analysis.
See also:
Interpreting a Scatter Diagram
Learn more about the Quality Improvement principles and tools for process excellence in Six Sigma Demystified (2011, McGraw-Hill) by Paul Keller, or his online Green Belt certification course ($499).