When to Use a Bullseye Chart
The Bullseye chart may be used to estimate whether each of two parameters is within its desired or expected range (depending on input parameters).
In any application, Bullseye Charts are NOT control charts, as they do not have statistical control limits. For that reason, they may not be used to establish statistical control of a process or to measure process capability.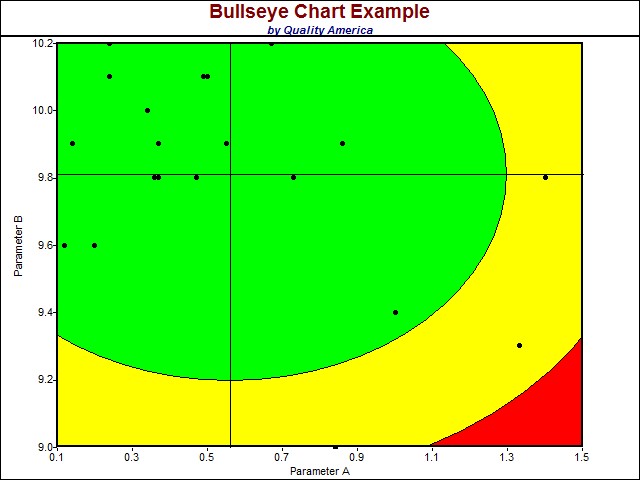 An example Bullseye chart from our SPC software is shown above.
See also:
Learn more about the Quality Improvement principles and tools for process excellence in Six Sigma Demystified (2011, McGraw-Hill) by Paul Keller, or his online Green Belt certification course ($499).