Tools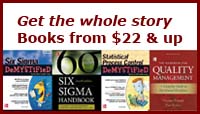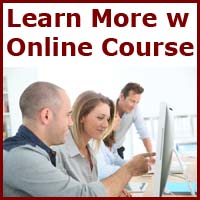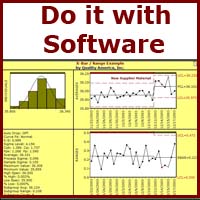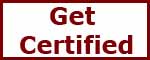 Concepts
Interpretation & Calculations
Histograms, Process Capability
Applications
Key Success Factors for the Implementation of SPC
How to Study Process Capability
SPC to Improve Quality, Reduce Cost
Use Of SPC To Detect Process Manipulation
Using Data Mining and Knowledge Discovery With SPC
Cu Sum Charts
A Cu Sum Chart is a control charts for variables data which plots the cumulative sum of the deviations from a target. A V-mask is often used as control limits. Because each plotted point on the Cu Sum Chart uses information from all prior samples, it detects much smaller process shifts than a normal control chart would. When not available, a Moving Average chart such as offered in our SPC software provides the same benefits.
See also:
Choosing a Control Chart for Individuals Data
Learn more about the SPC principles and tools for process improvement in Statistical Process Control Demystified (2011, McGraw-Hill) by Paul Keller, in his online SPC Concepts short course (only $39), or his online SPC certification course ($350) or online Green Belt certification course ($499).