Tools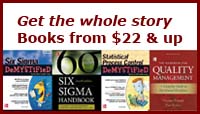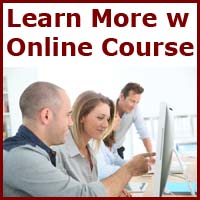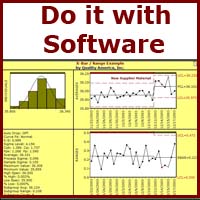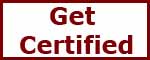 Concepts
Interpretation & Calculations
Histograms, Process Capability
Applications
Key Success Factors for the Implementation of SPC
How to Study Process Capability
SPC to Improve Quality, Reduce Cost
Use Of SPC To Detect Process Manipulation
Using Data Mining and Knowledge Discovery With SPC
Process Performance
Process Performance attempts to answer the question: does this sample from the process meet customer requirements? It differs from Process Capability in that Process Performance only applies to a specific batch of material. Samples from the batch may need to be quite large to be representative of the variation in the batch.
Process Performance is only used when process control cannot be evaluated. An example of this is for a short pre-production run.
In measuring Process Performance, use sample sigma in its calculation; Process capability uses the process sigma value determined from either the Moving Range, Range, or Sigma control charts.
The calculated Process Performance and Process Capability indices will likely be quite similar when the process is in statistical control.
See also:
Sample sigma vs. process sigma
Learn more about the SPC principles and tools for process improvement in Statistical Process Control Demystified (2011, McGraw-Hill) by Paul Keller, in his online SPC Concepts short course (only $39), or his online SPC certification course ($350) or online Green Belt certification course ($499).